IHOP - Intention, Health, Openness and Prosperity - 6 month program facilitated by Paul Kaye, DSS

Monthly Event - First Saturday of every month

Los Angeles, CA
Event Details
Intention, Health, Openness, and Prosperity (IHOP): 6-month program
Facilitated by Paul Kaye, DSS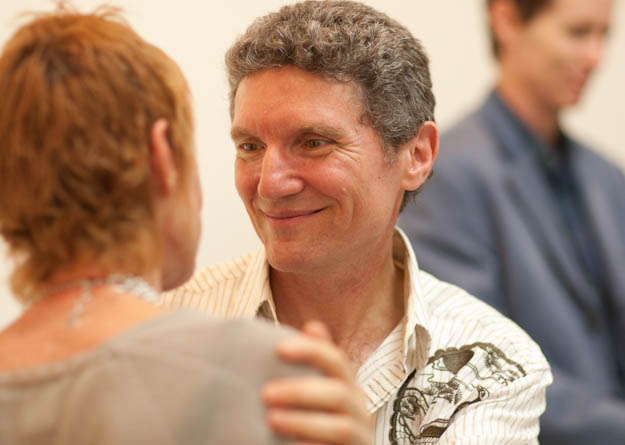 In person at Peace Awareness Labyrinth & Gardens (PAL&G in Los Angeles) and Broadcast Live Online!!!  In English with Spanish translation.

"Assume that you are healthy, assume that you are awake, assume that you are divine, assume that you have abundance.  God didn't put us on Earth and say, 'Beg.'  He said, 'All I've got is yours.'" - John-Roger, DSS

This six-month PTS course is about co-creating with Spirit, with a view to living your best life with enthusiasm and vitality.  Within the overall intention of raising your level of consciousness, the format of the class will offer a supportive, healing opportunity to allow you to work with your specific life focus and goals through applying the spiritual principles and teachings brought forward over the years by John-Roger.

Your focus and goals for the class can include increased prosperity, better health, more energy, preparing for retirement, a higher level of self-care, releasing weight, experiencing more loving, upping your daily devotion to Spirit, etc.  The class will encourage a loving approach to letting go of any blocks, judgments, or fears preventing you from what you wish to create in your life, for your highest good.
Class Dates:     
Month 1: January 5-6, 2013
Month 2: February 2-3
Month 3: March 2-3
Month 4: April 6-7
Month 5: May 4-5
Month 6: June 1-2
Class Times: Saturday 9am -7pm and Sunday 9am - 6pm (Pacific Time)

Tuition:*     
To attend in person: $225 per month (lunch at PAL&G is included on Saturday and Sunday)
To attend online $200 per month
* all 6 classes are to be paid whether attending or not

Prerequisite is one of the following:
Active subscription to MSIA Soul Awareness Discourses, or SATs if Discourses completed, OR

Participation in MSIA 2010 Conference Workshop, "Spiritual Principles of Health and Well-Being", OR

Participation in the 2011 New York City IHOP class, OR

Completion of 4-week or 8-week "Living the Spiritual Principles of Health and Well-Being" class.


Required Book: 
"Living the Spiritual Principles of Health and Well-Being" by John-Roger, DSS with Paul Kaye, DSS
If you do not already own this book, it is available for purchase at www.msia.org/store in English and Spanish, as a book or as a pdf download in English as well as a CD/mp3 audiobook (English only). The book is also available at www.amazon.com
Where


Prana and Worldwide ONLINE
3500 W. Adams Blvd


Los Angeles

,

CA

90018


Organizer
Peace Theological Seminary & College of Philosophy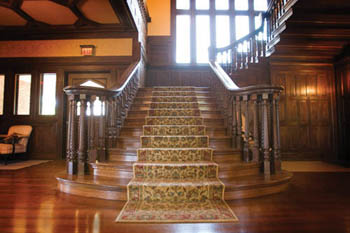 "For those seeking Spirit, all knowledge is accessible. In order to become available to the information awaiting you, you need to keep open the doors to your awareness. PTS offers the keys. If you wish access to eternal knowledge, you must put your mind, body, and, most of all, your heart on the line. The next step is up to you."
-John-Roger, DSS - Founder and Chancellor of PTS
Welcome to Peace Theological Seminary & College of Philosophy.  Also called PTS, we provide spiritual education to students in the Movement of Spiritual Inner Awareness (MSIA) and to the general public in order to enhance their awareness of Spirit, regardless of race, creed, color, gender, age, religion, nationality, or circumstance.
Founded in 1977 by Dr. John-Roger, PTS is a non-denominational, educational seminary that teaches practical spirituality in our changing world. PTS maintains that our primary relationship is with our own Soul. The purpose of PTS is to facilitate learning the lessons of the physical and spiritual worlds. We maintain that our primary relationship is with our own Soul and we provide educational opportunities that support students in becoming more aware of the Divine in themselves.
Our headquarters and administrative offices are located in Los Angeles, California, and PTS serves individuals and communities both locally and globally.  Our Events are offered across the United States, Canada, Latin America, Australia, Europe, Africa and Asia.
In addition, PTS offers a Masters and Doctor of Spiritual Science programs. As participants in these classes, you have the opportunity to rediscover your true nature. Communities, as well as individuals, benefit from such programs since you have the opportunity to gain a greater understanding, acceptance, and loving of yourself and others and then extend the joy into your environment. Knowing yourself as your Soul is true fulfillment.